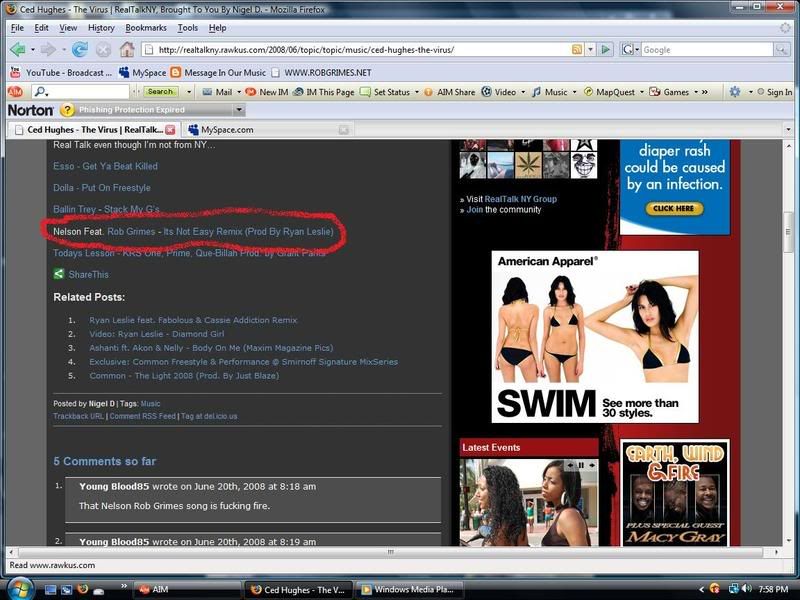 Now everybody that knows me ,knows that i need my blogs. I woke up this morning went on the blogs as normal. First stop... Realtalkny.net. Hands Down my Fav site. ( No Really it is) I scrolled down.. and low behold....
Nelson Feat. Rob Grimes - It aignt Easy Remix hopped on the site.
Now i know it doesn't mean much to you but it does to me...and its my blog bitch!!! haha.
and to make things even better... today DJ Ease got some Crazy news about a Tour overseas... details later....
Also i seen my baby on the Road today... Audi R8. I know its fate i seen you smiling at me on the road today....
Yearrrrrrrrrrrrppppp
Ps: Get well Grandma, Lil Sister be safe im praying for you. Love You Much !!!