GLORY TO GOD. THIS IS MY FAVORITE SITE. IM ON IT ALL THE TIME. BRANDON CALLED ME LIKE YO , JESSIE CALLED ME AND SAID YOUR ON REALTALKNY...I WAS LIKE OH FORREALS?? CHECK IT AND I WAS UP THERE... GLORY TO GOD.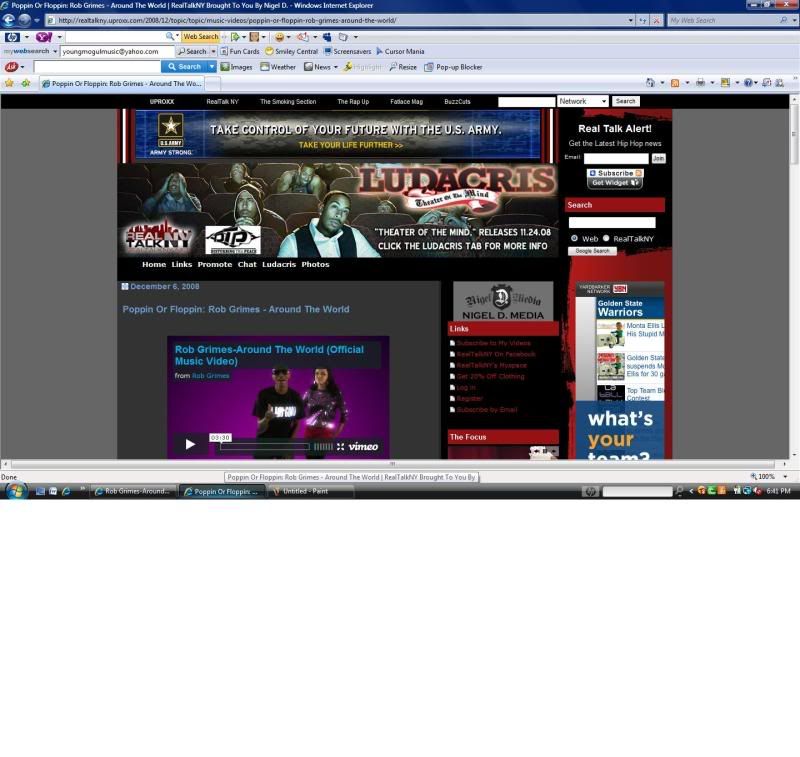 Rob Grimes-Around The World (Official Music Video)
from
Rob Grimes
on
Vimeo
.
LEAVE COMMENTS ON REALTALKNY.NET SAYING THE SONG WAS POPPIN... THANKS ALOT...
HERE IS THE LINK
LEAVE COMMENTS